< Retour à la liste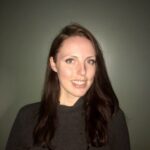 Anna Shilling
Doctorante
201-470-7260
https://www.researchgate.net/profile/Anna_Schilling3
https://www.linkedin.com/in/annaschilling/
Thèmes de recherche 
My thesis project focuses on the relationship between creativity and within-person variability of personality applied to the workplace.
Mots clés : creativity, intraindividual variability, personality, whole trait theory, career
Directeur : Dr. Martin Storme, https://www.researchgate.net/profile/Martin-Storme
Employer: BetterUp, https://www.betterup.com/
Publications
Schilling, A., Celik, P., & Storme, M. (2020). What could be My Next Job? Using Flat Information Structures to Generate Creative Future Career Ideas. The Journal of Creative Behavior.